Mô tả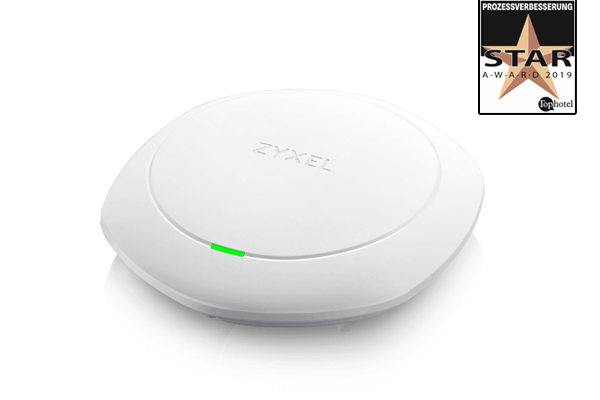 MU-MIMO, New Definition of Wi-Fi
Stepping up from 802.11ac, the second generation Wave 2 technology introduces Multi-User MIMO (MU-MIMO). This is an important WiFi development that enables an AP to communicate with multiple clients at a time offering 300% performance for a 3×3 AP.
Single-User MIMO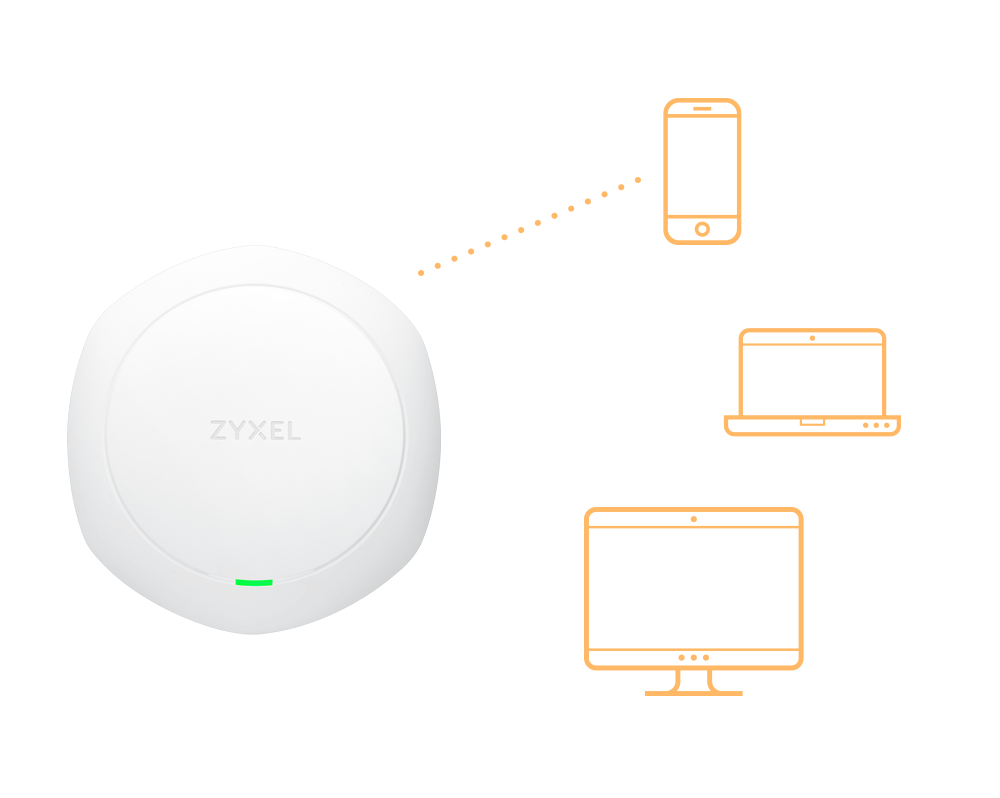 Multi-User MIMO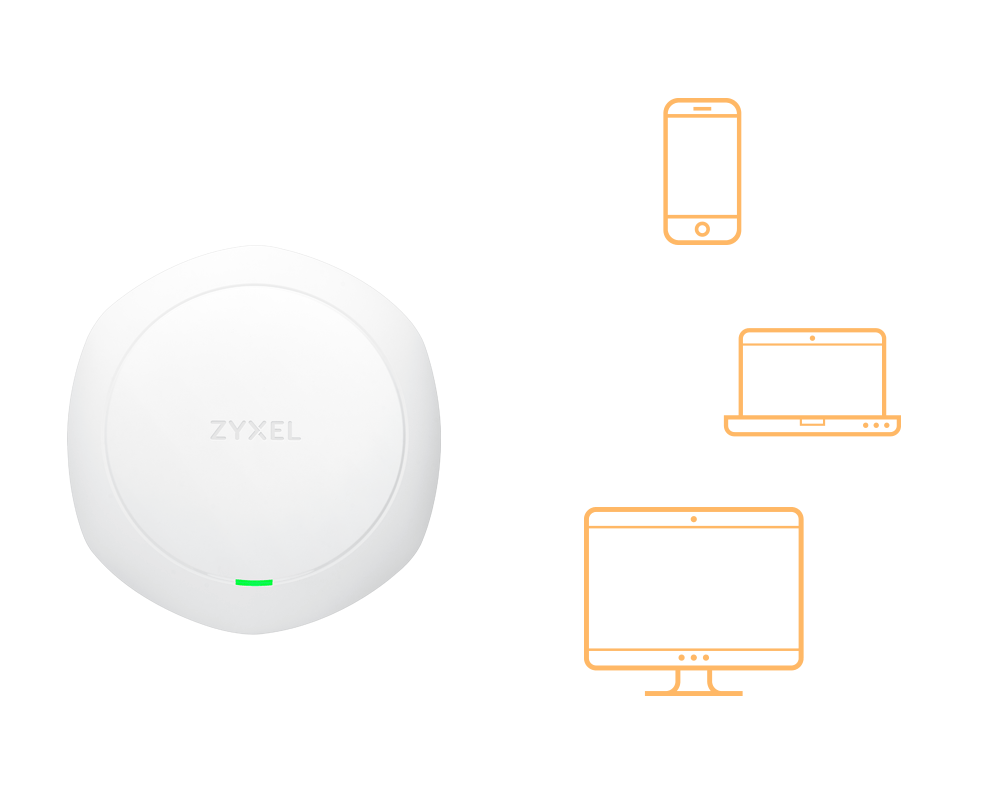 Next Generation Transmit Beamforming benefits overall networking
Transmit Beamforming (TxBF) technology is another key to implement reliable high-density Wi-Fi connection. It increases overall network transmission data rates, which benefits not only MU-MIMO clients but also all existing clients.
Zyxel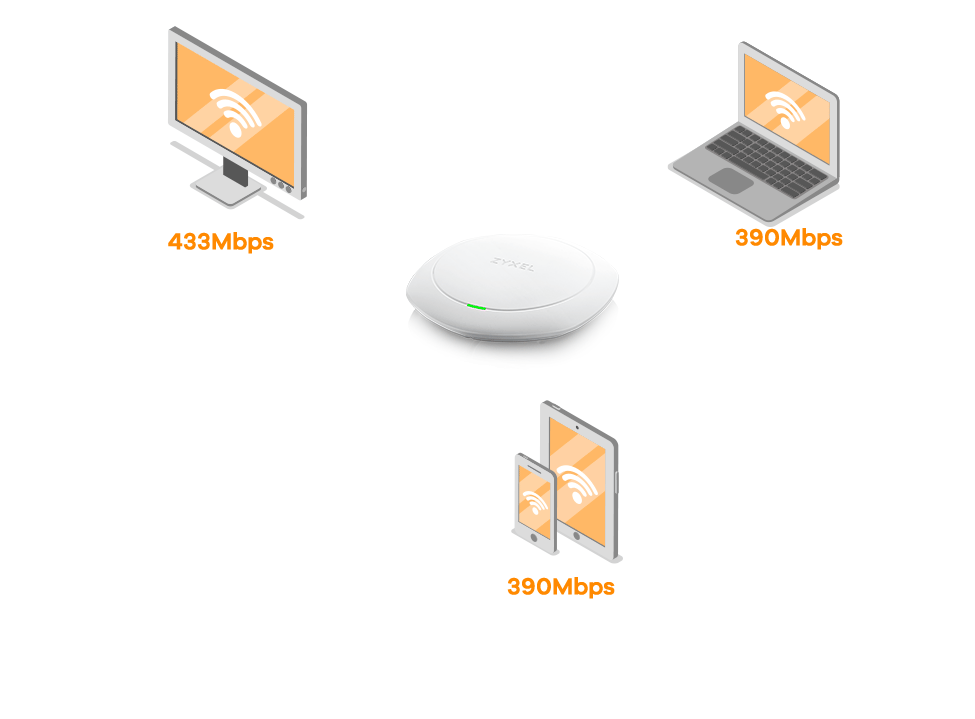 Other Vendor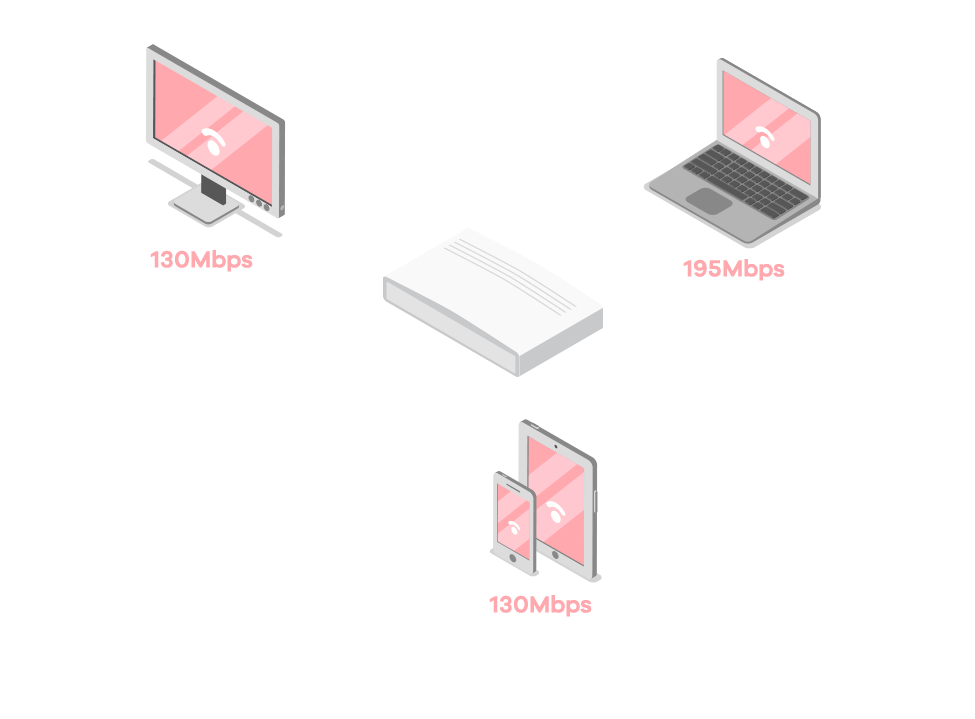 Optimal Wireless Experience
WAC6303D-S features Smart antenna technology which is proven able to mitigate co-channel interference, and adaptively adjust antenna patterns to fit in high-density application.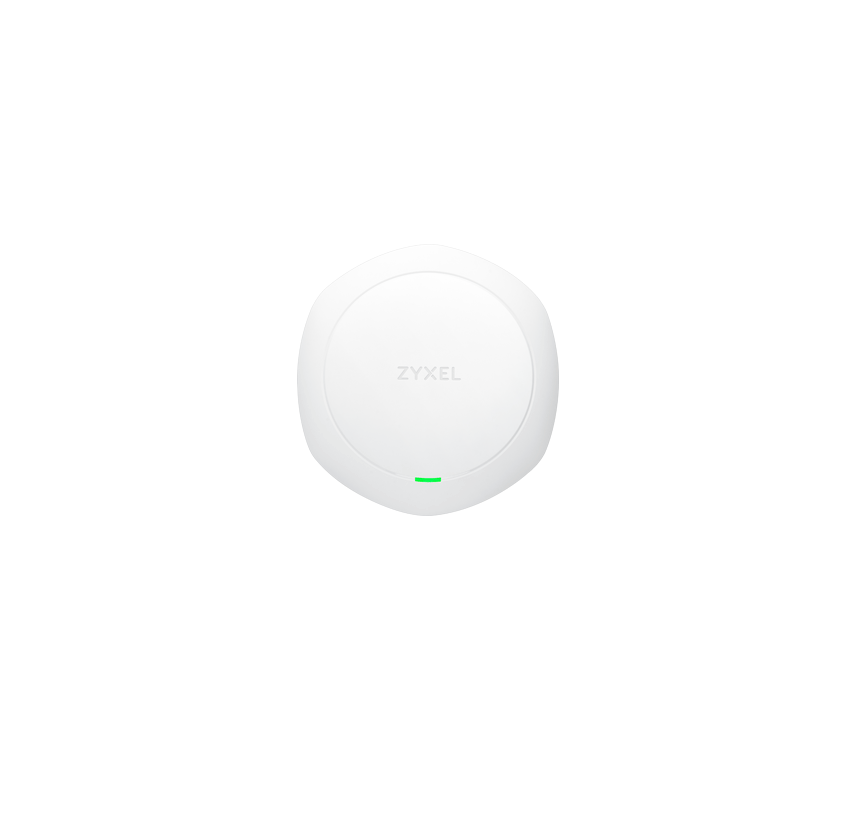 Built for Superior performance
The WAC6303D-S is built with a high-efficiency antenna module, premium power amplifiers and low-noise elements delivering superior wireless performance over other Wave 2 access points on the market.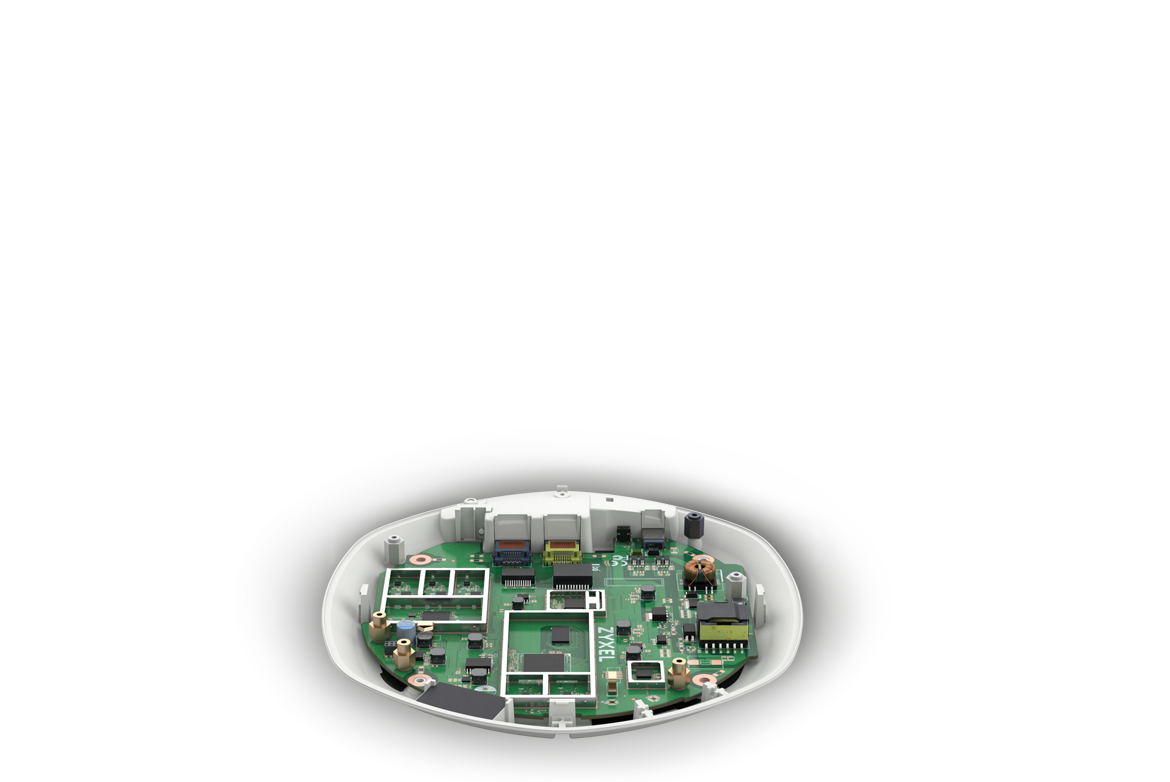 Optimized wireless experience with advanced features
To provide outstanding performance in crowded environment, WAC6303D-S features 3G/4G interference immunity, excellent receive sensitivity and DCS, which enlarge its service coverage for more clients and better quality of connection.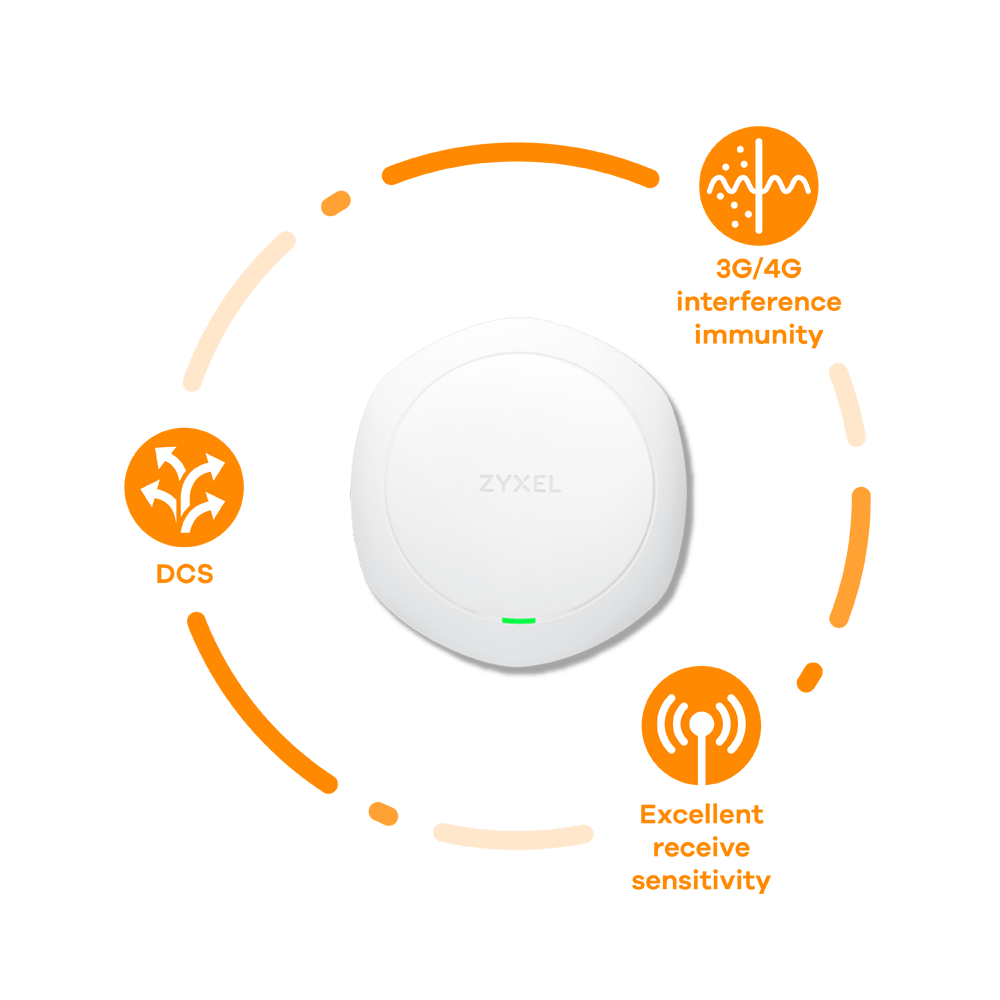 Unified access point- Fits all businesses
Stay standalone mode if you're a start-up, needing just few APs; convert to controller-managed mode when business grows up, requiring hundreds of APs.